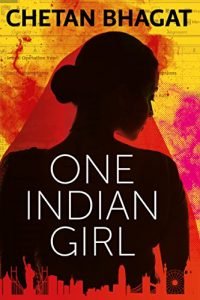 Name of the Book- New Indian Girl
Author – Chetan Bhagat
Publisher – Rupa
Rating – 4/5
A girl, Radhika, who born in a middle-class family where she is criticized for not having a fair complexion, for not being a glamorous girl and for always being a studious girl. She was always compared and forced to be like her elder sister Aditi who was quite opposite to Radhika.
Radhika did her post-graduation from IIM and then got placed into Goldman Sachs in New York. It was the place where her life took a turn. She started getting attention from her professional and personal life. Here she met Debu who supported her in each situation. She started growing in her professional life as well as personal life. But again few incidences took place in her personal life so she had to move to Hong Kong. In Hong Kong, she performed very well in Goldman Sachs so she got hikes time by time. But again she got misunderstood in her personal life and the story goes on.
Like every Chetan Bhagat novel, it has also drama and lots of characters. But this novel has a secret message for the young Indian girl. The plot is splendid, the storyline is good and there are various twists which make you keep excited about the story.
Language is simple and crisp so that everyone can read it. Overall its an entertaining novel with some serious points to remember.
Here is the Amazon Link – Click Here